We love to travel! Because the majority of the work takes place at our shop, we are able to take on jobs several hundred miles away.
Let's make your dreams a reality! Email us now to get started.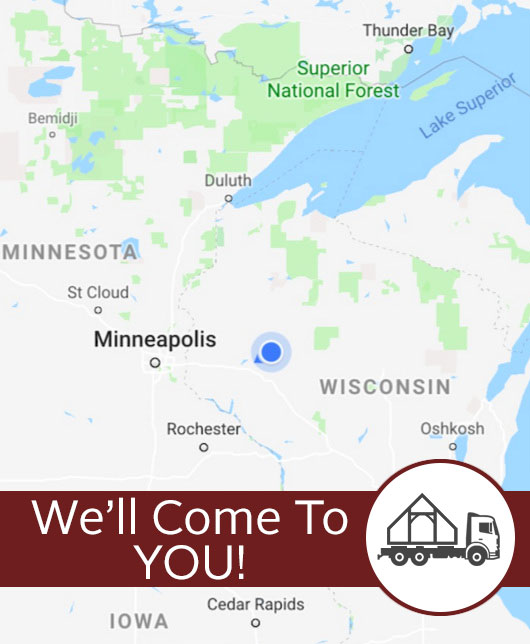 START THE CONVERSATION
We'd love to discuss your project! Call us today at (715) 933-0050.